Commercial SKY satellite dish and TV aerial installations London
Multi-trade install commercial SKY satellite systems in London. If you need a TV aerial installation to a block of flats, a nursing home or a hotel, call Multi-trade on 020 8798 9250. We can get a TV aerial and satellite engineer to your property in South London, Central London, North London, East and West London. Anywhere inside the M25.
Commercial SKY installations
Maybe you're in an office and need to display financial channels such as Bloomberg or news channels such as SKY news. Or managing a pub looking to show football, cricket and rugby for your customer. Or maybe you're running a hotel with a view to giving your guests access to satellite TV. You might even be a developer looking to install an aerial for an entire block of flats or apartments. Whatever your requirements, Multi-Trade can advise you on the best satellite equipment and TV aerial installation to suit your business. From installing high gain TV aerials and Integrated Reception Systems, to a complete Satellite Master Aerial TeleVision (SMATV) system.
Commercial satellite dish installations

Installing high gain TV aerials
Installing Integrated Reception Systems
Installing Satellite Master Aerial TeleVision (SMATV)
Commercial satellite installations for businesses
Multiple SKY installations



We pride ourselves on our open and honest pricing - our satellite services can be provided to you by way of a fully specified quotation which gives you a full breakdown of the costs involved, including materials and labour. The daily rate is usually cheaper if we undertake the work on a project over several days. If your job is smaller we can usually supply a professional tradesperson on an hourly rate basis as shown below:
| | | |
| --- | --- | --- |
| Satellite system installation | £80.00 per hour | £100.00 per hour |
| Freeview installation | £80.00 per hour | £100.00 per hour |
| Plasma mounting | £80.00 per hour | £100.00 per hour |
| Home Cinema set up | £80.00 per hour | £100.00 per hour |
| Quotation | FREE | N/A |
All prices exclude VAT
Hourly rate charges are billed in 15 minute intervals with a minimum charge of one hour
All prices exclude congestion & parking charges (unless a parking permit for the duration of the visit is provided)
All prices exclude costs for materials which will be charged at list price + 30%
The final charge will include reasonable time to obtain parts although our engineers carry most spares with them.
Quotations are free of charge as long as you let us know of your decision within 14 days of issue. If you do not inform us of your decision, an administration charge of £25.00 will be levied. You can inform us of your decision using the link in the quotation e-mail or Call us on 020 8798 9250 quoting your reference number




I have 16 flats that I rent out across London. It's always been a nightmare dealing with different companies and individuals for every little thing that can go wrong. But then a friend recommended Multi-Trade. It is now the first company I call for all my property maintenance and repairs. They even repaired my computer and installed the aerial on my own house. I don't think there is another company quite like them. I would certainly recommend you use them if you have property.
Cyril Seymore, London

Of course I'd be willing to provide you with a reference. Anytime. I was very pleased with the aerial installations.
Penny Markum, London



There are plenty of companies out there competing for your business - and you need to make sure you're armed with all the facts before you make a decision about which one to choose. Here are a few things to check before you decide - we're confident that if you're looking for great service you'll choose Multi-Trade!
Does the company or tradesperson you're considering offer free quotations?
Do they offer an open and honest pricing structure with no hidden costs?
Do they have a contactable office, not just a mobile in case of any queries?
Does anyone answer the phone in the day?
Are their tradespeople honest, reliable, polite and vetted?
If the answer to any of these questions is 'no' then give us a call - we can confidently answer 'yes' to all of these questions. Not sure? Check out our testimonials page to see what some of our previous customers think of our customer service!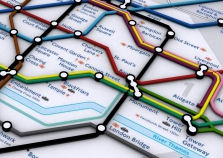 We cover the whole of London!