Power flush London | radiator power flushing London
Multi-trade are one of London's leading gas and plumbing companies. We provide a radiator power flush service to homes in London. We can have a plumber or more specifically a gas engineer with a power flush machine over to your property today. Call us on 020 8798 9250 if you live in South West London, North London, East, Central or West London.
Power flushing - why you might want it
Power flushing is a process where a central heating system is cleaned of sludge, rust and dirt by flushing it with water containing cleaning chemicals. A power flush machine and filter is attached to your central heating system. Water is then flushed through which cleans the inside of the pipes and radiators.
How does the dirt get into the system in the first place?

Over time your central heating system accumulates limescale, dirt, corrosion and rusting. It comes from the inside of the radiators, pipes and boiler. A power flush will remove this build up from the system. It can also increase the efficiency of the system (by up to 25%) and reduce your fuel bills. By taking the strain off the pump and heat exchanger, a power flush can prolongthe life of the boiler itself. A power flush can reduce boiler noise and remove 'dead spots' or 'cold spots' in your radiators.
What symptoms will I have that require a power flush?

You may need a power flush if:

You have had a new boiler installed (as part of the guarantee)
If your hot water system is slow to heat up
If your radiators need frequent bleeding
If your boiler is excessively nosiy
If some radiators are partially or completely cold or blocked
Chemical cleaning your central heating system

If you have an old central heating system, it's not always a good idea to have a power flush. What! you say. Well, pushing high pressure water through it can cause leaks to form at the joints in old pipes. And this can be disastrous if those pipes are under the floorboards. In this situtation, a chemical clean is better option. Chemical detergents are placed into the water and the system itself is used to create enough pressure to push the chemicals through. The entire central heating system is drained. Individual radiators that are still blocked can be removed and cleaned individually.
Chemical cleanse or power flush?

We'll advise you on what is best for your system. And of course, we'll need to visit the property to makre that assessment. But rest assured. Our trained engineers will provide you with all the information you need to make an informed decision.



We pride ourselves on our open and honest pricing - there are no hidden charges and we even charge in 15 minute intervals after the first hour. You won't find many Plumbing companies with a pricing policy like that! Take a look at our pricing list for a guide on how much you can expect to pay. For larger projects such as new combination boiler installations and supplying central heating systems, we can provide you with a fixed price and what's more, the quotation is free!
| | | |
| --- | --- | --- |
| Plumbing services | £80.00 per hour | £100.00 per hour |
| Gas services | £90.00 per hour | £110.00 per hour |
| Commercial Gas services | £150.00 per hour | £200.00 per hour |
| Electrical services | £80.00 per hour | £100.00 per hour |
Fixed rate pricing
| | | |
| --- | --- | --- |
| Gas Safety report | £80.00 for up to 2 appliances | £100 for up to 2 appliances |
| Gas Safety report - Extra appliance | £40.00 per appliance | £60.00 per appliance |
| Boiler Service | £80.00 | £100.00 |
| Commercial Boiler Service | POA | POA |
| Commercial Gas Certificate | £150.00 | £200.00 |
| Commercial Gas Services | Discounted rates for contract customers | Call for multiple boilers |
| Boiler Replacement quote | Free | Free |
| Power flush | From £450.00 (for up to 9 radiators) | N/A |
| Parts delivery / collection | £30.00 | £30.00 |
Landlord's pack (includes Electrical Safety Certificate / PIR, plus a Gas Safety Report - these documents are usually required by landlords who rent their properties out)
| | | |
| --- | --- | --- |
| Landlord's pack (upto 3 bedrooms) | £250.00 | £300.00 |
| Landlord's pack per bedroom | £50.00 | £75.00 |
All prices exclude VAT
Hourly rate charges are billed in 15 minute intervals with a minimum charge of one hour
All prices exclude congestion & parking charges (unless a parking permit for the duration of the visit is provided)
All prices exclude costs for materials
Gas or safety certificates cannot be issued until payment is made in full
Quotations are free of charge as long as you let us know of your decision within 14 days of issue. If you do not inform us of your decision, an administration charge of £25.00 will be levied. You can inform us of your decision using the link in the quotation e-mail or Call us on 020 8798 9250 quoting your reference number
Where possible we carry spare parts
However, this is not always possible with 1000's of different makes of boiler on the market
If the part is delivered and installed on the same day of the appointment, collection is charged at the hourly rate
If the part is collected and installed any other day, there is a fixed £30 delivery charge
The time to install the part is charged at hourly rate




I had [sic] problem with my boiler making a loud 'knocking' noise. I called Multi-trade and they sent a plumber to my house. He said the problem was deposit [sic] in the system and recommended a 'flush'. It took around one day. The plumber was very good and very polite. Afterwards, just as he said, there was no more noise from the boiler. I'm really happy about this. It is a very good plumbing company.
Anka Pilsudski, London

I am happy to recommend your company for 'power flushing'. I had a very good job performed by your engineer. I am happy to recommend you to anyone.
Victoria Pemberton, Landlord, London

We had dead spots in all of our radiators. The house is pretty old. As the winter was approaching, I wanted to get this addressed. The Multi-trade engineer recommended inserting chemicals into the system to cleanse it. Whatever he did, it worked pretty well. However, several days later, there were 2 radiators which were still not performing correctly, so I called back. I was very impressed when the engineer returned. He removed the radiators and cleaned them individually in the garden. After that they worked very well. And there was no extra charge, which is as it should be. I would say that Multi-trade are an excellent company and you should call them if you have probelms with your heating.
Elisa Saunders, Landlord, London

Again very good from Multi-Trade. I think that should be the end of it. [Radiator knocking noise]
Anton Lockwood, London



There are plenty of companies out there competing for your business - and you need to make sure you're armed with all the facts before you make a decision about which one to choose. Here are a few things to check before you decide - we're confident that if you're looking for great service you'll choose Multi-Trade!
Does the company or tradesperson you're considering offer free quotations?
Do they offer an open and honest pricing structure with no hidden costs?
Are their engineers registered with Gas Safe?
Remember - it is a legal requirement when working with gas.
Do they have a contactable office, not just a mobile in case of any queries?
Does anyone answer the phone in the day?
Are their tradespeople honest, reliable, polite and vetted?
If the answer to any of these questions is 'no' then give us a call - we can confidently answer 'yes' to all of these questions. Not sure? Check out our testimonials page to see what some of our previous customers think of our customer service!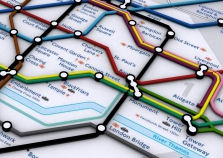 We cover the whole of London!