Plumber South London | plumbers | plumbing | Multi-Trade
Multi-trade have plumbers in South London ready to visit your home today.
We know that it's not easy to find the right plumber - we see hundreds every year! But only the best get to work for us. We're confident in their abilities and training. So much so that we offer all our customers a 3 MONTH guarantee on any repair work carried out - and 12 months on any parts we replace. We strive to offer a high quality service and we aim to keep costs to a minimum - only ever replacing parts that are worn, faulty or broken.
Repairing leaks in South London

Multi-trade have a number of plumbers based locally and that means we can get to your home quickly. We have over 100 engineers and that means we can always send you someone!

Call us on 020 8798 9250 - we can get an engineer out to you very quickly!
Can you fix boilers?

Yes we can. Of course, you're really confusing a plumber with a gas engineer. You see, a plumber can work on wet work, for example taps, pipes and toilets - basically anything to do with water. They are not allowed to work on gas systems and central heating unless they are registered with Gas Safe and have the relevant training and certificates.

However, at Multi-trade we only ever employ Gas Safe registered plumbers. So they can do both and you don't need to worry who arrives.
Plumbing for kitchens & bathrooms

Plumbing for dishwashers, baths, showers and sinks
Fitting and repairing waste disposals
Plumbing in fridges with ice makers
Finding and repairing kitchen leaks and burst water pipes
Repairing leaking appliances
Installing new kitchen taps and bathroom taps



We pride ourselves on our open and honest pricing - there are no hidden charges and we even charge in 15 minute intervals after the first hour. You won't find many plumbing and drainage companies with a pricing policy like that! Take a look at our pricing list for a guide on how much you can expect to pay.
We also have a price comparison tool, that enables you to check our prices against our main competitors. For larger projects such drain repair, drain excavation or drain lining we can provide you with a fixed price and what's more, the quotation is free!
| | | |
| --- | --- | --- |
| Plumbing services | £80.00 per hour | £100.00 per hour |
| Drain clearing | £80.00 per hour | £100.00 per hour |
| Drain jetting | £150.00 per hour | £200.00 per hour |
| Commercial drain jetting | POA | POA |
Fixed rate pricing
| | | |
| --- | --- | --- |
| CCTV drain inspection & survey | From £200 to £300 | N/A |
| Gas Safety report | £80.00 for up to 2 appliances | £100 for up to 2 appliances |
| Gas Safety report - Extra appliance | £40.00 per appliance | £60.00 per appliance |
| Boiler Service | £80.00 | £100.00 |
| Commercial Boiler Service | POA | POA |
| Commercial Gas Certificate | £150.00 | £200.00 |
| Commercial Gas Services | Discounted rates for contract customers | Call for multiple boilers |
| Boiler Replacement quote | Free | Free |
| Power flush | From £350.00 (for up to 9 radiators) | N/A |
| Parts delivery / collection | £30.00 | £30.00 |
All prices exclude VAT
Hourly rate charges are billed in 15 minute intervals with a minimum charge of one hour
All prices exclude congestion & parking charges (unless a parking permit for the duration of the visit is provided)
All prices exclude costs for materials
Gas or safety certificates cannot be issued until payment is made in full
Quotations are free of charge.
Where possible we carry spare parts
However, this is not always possible with 1000's of different makes of boiler on the market
If the part is delivered and installed on the same day of the appointment, collection is charged at the hourly rate
If the part is collected and installed any other day, there is a fixed £30 delivery charge
The time to install the part is charged at hourly rate




Darren fitted a new shower and toilet in our house. I am completely satisfied by the workmanship and his attitude. Nothing was too much trouble and he was very helpful. I would not hesitate to recommend Multi-trade and I will use them again.
Cynthia Keyes, South West London

I have no hesitation in recommending Multi-trade Plumbing as their service is professional and carried out to a really high standard.
Andrew June, South London



There are plenty of companies out there competing for your business - and you need to make sure you're armed with all the facts before you make a decision about which one to choose. Here are a few things to check before you decide - we're confident that if you're looking for great service you'll choose Multi-Trade!
Does the company or tradesperson you're considering offer free quotations?
Do they offer an open and honest pricing structure with no hidden costs?
Do they have a contactable office, not just a mobile in case of any queries?
Does anyone answer the phone in the day?
Are their tradespeople honest, reliable, polite and vetted?
If the answer to any of these questions is 'no' then give us a call - we can confidently answer 'yes' to all of these questions. Not sure? Check out our testimonials page to see what some of our previous customers think of our customer service!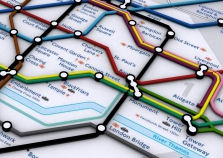 We cover the whole of London!