I'd arranged for a gas engineer I'd chosen from Gumtree to come and fix the boiler, but that decision proved to be a nightmare. He kept me waiting all day, then tried to tell me I needed a whole new boiler. My son got involved and eventually we called Multi-Trade. Their engineer Alex came when they said he would, he was polite, courteous and explained that I needed a small part to ge the system up an running again...now my home is warm and cosy again! I wouldn't hesitate to recommend them to anyone.

Barbara Hanwell, Putney

The electrics in my tenants' flat just failed...they tried the trip switch to no avail so they were completely in the dark. I needed someone trustworthy to visit them on my behalf so I called Multi-Trade. Their engineer came and did some fault finding and traced it back to a what turned out to be a dangerous connection. He sorted it out there and then and now the tenants are happy again thanks to Multi-trade fixing them so quickly.

Sarah Da Costa, Chiswick

My old patio was just dull, concrete slabs and a few pots. This summer I decided to take the plunge and have it landscaped. I'm so pleased I picked Multi-Trade. The high level of workmanship surprised even me, the planters and stonework were finished to a fantastic standard. The garden looks great now, and I'm so proud to have friends round for drinks and barbecues, two of my friends have even used you for their gardens too.

Amanda Bartlett, Raynes Park

When we moved into the new property we knew that one of the first things we were going to have to have done was the carpets. To be honest we thought it was going to cost us a fortune and take ages, but the quote was very reasonable. John and his team worked so hard, we left in the morning for work and came back to find the whole house done - there was no mess and it's just transformed the way the house looks - I can't thank you all enough.

Adrian Cox, Islington.

It's one of those things you dread in life, your boiler breaking, although I knew it was old and so I braced myself for a huge repair bill. Multi-Trade's engineer explained that my old boiler was on it's last legs, and was really inefficient - I was increasing my fuel bills by around 30% by having it. I asked for quote and was amazed at how detailed it was - it broke down the labour and all materials, and it even had pictures of the new boiler. I knew at that point I was dealing with a decent company and I wasn't disappointed. The new boiler was fitted by Tim within the week - it's so much easier to use, and I've got hot water whenever I need it now. Although replacing my boiler wasn't something I was exactly planning for, I know I've got peace of mind and am very happy that I picked Multi-trade to replace it.

Manesh Bhudia, Hammersmith

I was so excited, my 50" plasma and new surround sound system had been delivered, however my delight at my new purchases soon turned to despair as I discovered about 25 cables and a manual the size of an encyclopaedia. I knew that getting all my kit hooked up and optimised was way beyond me, so I called Multi-Trade. Their AV bloke was so good, he asked me how I wanted things set up and he did the rest - he routed all the cables, mounted the plasma, connected all of the systems together and adjusted the speakers for my particular room, I'm blown away by how it sounds, and it's so tidy too..thanks!

Dave Simmonds, Notting Hill

We were panicking so much, it was half past five, we were about to open our restaurant and we switched on the cooker and it wouldn't work. We called Multi-trade and they came and sorted the problem - they saved us a whole evening's takings - I was so glad I called a company that were efficient and trustworthy.

Anna Liu, Soho

We moved into our new home and the walls were so garish, it looked like a childrens' playschool, and we're talking nearly every room here! I've painted previous houses and I've never really managed to get a good finish, especially round the window frames and skirting boards. I called a number of companies and had quotes off them all. Although Multi-trade were not the cheapest, they were by far the most professional - the painter who came to quote did a thorough inspection and took his spec sheet back to the office and I was then sent a quote by e-mail which contained everything I needed, from the type of paint to the total labour costs. The other companies just seemed to pluck their figures out of the air, one of them even quoted me on the spot! I'm just glad I got Multi-trade in - the work is immaculate, the decorator worked tidily and I now have a house that looks like new - I would urge anyone looking for a decorator to use them - it's worth it!

Laila Rugibani, Wandsworth

It's important for my parents to have access to news and programmes from their home country, Syria. We knew we couldn't get this type of service from Sky and Virgin and I called two or three companies who didn't seem to know what they were doing. Eventually I spoke to you guys and you sent an engineer called Ryan who knew exactly what he was talking about. I'm pleased to say that my parents are now watching Arabsat tv - well worth the cost.

Mohammed Dayoub, Shepherd's Bush

I've never been that bothered about having an alarm before but when my wife had a new baby I wanted that peace of mind. Multi-Trade's alarm guy was really good, I thought we needed sensors everywhere but he explained exactly what was required and it actually came in cheaper than I thought. We accepted the quote online and the work was done the same week - we were really impressed with the efficiency and service we received.

Kevin Petreus, Clapham

I just wanted to say thanks so much for clearing the garden, it was such a mess and Nigel has made a great job of getting rid of all the rubbish. It makes a change to have people turn up on time, and do what they say they will!

Jill Owen, Norbiton



If you'd like us to send you a free copy of our brochure please visit our '
contact us
' page and select 'brochure request'.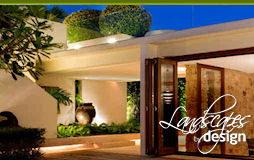 If you're looking to have your outdoor space landscapes, check out our brand new landscaping micro site which is packed with ideas and inspiration for your garden.
We work with the best designers to make sure that your brand new space is inviting, relaxing and beautiful, and more importantly, ready for summer!

If you need some advice on any of our services, our professional team will be pleased to speak to you.
You can get in touch by:
If you're an existing customer it will help us if you have your order or account number to hand when calling or e-mailing us.