Office IT installation company London | network & computer setup
Multi-trade install office networks in London and home offices in North Lonodn, South West London, Central London, East and West London. Give us a call on 020 8798 9250 and find out how we can help you.
Office network and computer setup
Installing IT for in an office can be a daunting task. Do you really neeed to know about CAT5 cabling, office networks, backup procedures and Microsoft Exchange? Probably not. You're not running an IT business. However, help is at hand. We have built countless small office networks and IT installations. We can recommend exactly what equipment and configuration you'll need to suit your business.
Recommending office equipment for your business

Network printer installation
Fax installation
Computer installation
Broadband installation
Router & network configuration & installation
Server building, configuration & installation
Email setup & configuration
Office network design

We will work with you to design and implement a Local Area Network (LAN) or Wide Area Network (WAN) into your office. Our IT engineers have extensive knowledge and experience building Microsoft networks. They will provide advice and guidance on the best technologies, such as broadband, wireless and mobile communications, that match your business requirements.
Independent manufacturer advice

We don't supply any network hardware. That puts us in the best position to offer you impartial advice on the best office and computer equipment to purchase. From servers, workstations, switches and routers to printers or any other peripheral, we will give you honest advice and guidance.



We pride ourselves on our open and honest pricing - our IT and computer services are charged on a fixed rate price or an hourly rate basis as shown below.
| | | |
| --- | --- | --- |
| Laptop Fault Diagnosis | £60.00 per hour | £80.00 per hour |
| Desktop PC Repair | £60.00 per hour | £80.00 per hour |
| Memory (RAM) upgrade | £60.00 fixed price | £80.00 fixed price |
| Operating system installation | £60.00 fixed price | £80.00 fixed price |
| PC Healthcheck | £60.00 fixed price | £80.00 fixed price |
| Data backup & transfer | £6 per GB of data * | N/A |
| PC Setup and Connection | £60.00 per hour | £80.00 per hour |
| PC Upgrades (e.g TV Card etc.) | £60.00 per hour | £80.00 per hour |
| Wireless (Wi-Fi) Networking | £60.00 per hour | £80.00 per hour |
| Broadband Configuration | £60.00 per hour | £80.00 per hour |
All prices exclude VAT
* min charge of £60.00
Hourly rate charges are billed in 15 minute intervals with a minimum charge of one hour
All prices exclude congestion & parking charges (unless a parking permit for the duration of the visit is provided)
All prices exclude costs for any hardware required for backup purposes (e.g. CD/DVD, external hard drive or or memory stick).
Laptop or desktop repair will be performed based on your acceptance of our quotation. If you choose not to go ahead with the repair the £60.00 first hour fee will apply.




Multi-trade installed the cabling for our entire office. I found them professional, knowledgeable and keenly priced. I would use them again for any IT related services.
David Crane, London

We certainly didn't want to install the network into our office ourselves. To be honest, we wouldn't have known how! I was surprised that Multi-trade provided this service because they fitted the carpet tiles! But they seem to do everything, these days! And they did an outstanding job. They really understood what we wanted and Peter - their IT engineer - made some suggestions that have been invaluable to us. I think we use Multi-trade for just about everything in our office now!
Terence Denton, London

I simply could not get the fax to work on the network. Nor could BT, the IT manager or Canon. But the man from Multi-trade could. I'll save myself the time next time and call you guys straight away.
Des Wilson, London



There are plenty of companies out there competing for your business - and you need to make sure you're armed with all the facts before you make a decision about which one to choose. Here are a few things to check before you decide - we're confident that if you're looking for great service you'll choose Multi-Trade!
Does the company or tradesperson you're considering offer free quotations?
Do they offer an open and honest pricing structure with no hidden costs?
Do they have a contactable office, not just a mobile in case of any queries?
Does anyone answer the phone in the day?
Are their tradespeople honest, reliable, polite and vetted?
If the answer to any of these questions is 'no' then give us a call - we can confidently answer 'yes' to all of these questions. Not sure? Check out our testimonials page to see what some of our previous customers think of our customer service!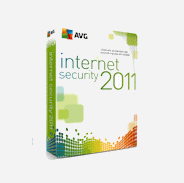 Download AVG Anti-virus software - it's free and it's better than some of the paid programmes!