Wireless broadband setup service London
Multi-trade offer a wireless broadband setup service in London. If you need help with your broadband router give us a call on 020 8798 9250. Our IT engineers make on-site visits in South London, North London, West London, East London and of course, Central London.
Broadband help & setup in London
A wireless broadband connection is usually straight forward and easy to set up. 99 times out of 100, if you follow the instructions, you'll be surfing the net at superfast speeds in no time at all - unless you're with BT!
However, sometimes it just doesn't go to plan. And if that happens - help is at hand. If you need help installing and configuring your broadband or wireless router give us a call. We will send an engineer to your home or office. We'll ensure that your network is set up correctly so that you can get onto the internet. We'll show you how to connect other devices to your wireless router. And we'll make sure that your connection is secure.
Our IT engineer callout service is available to all customers - call 020 8798 9250.
Wireless broadband and security

It's easy to plug in the broadband equipment without going through the advanced setup. However, this can leave your wireless network unencrypted. That will allow anyone to log on and use your connection. There are 2 problems with this. If other computers are using your network, your connection will slow down. You may find it hard to log onto the internet and download files as your bandwidth is being eaten up by your neighbour for free!
Who is surfing your wireless internet connection?

Secondly and more importantly, you don't know what sort of sites they are visiting and what they are downloading. Even worse - all activity on your broadband connection is logged under your name and your account. This is not a position you want to put yourself in. We will ensure that your wireless equipment is secure and that your internet connection is used only by you.
Why use a wireless router to connect to the internet?

Setting up your PC or laptop with a wireless router and broadband connection gives you the freedom to surf the net from anywhere in the house and even your garden. You can also add your home games console to your network allowing you to move away from the main computer room and into any room of the house. Smart phones access the internet much more quickly through Wifi. You'll also be able to share files across PCs and laptops or print off a document from your laptop to the printer upstairs.
Upgrading to a wireless network

If you want the extra freedom and functionality of wireless and your broadband provider has only supplied you with a broadband modem, we can upgrade your router so you access the internet from anywhere in your house.
Our domestic broadband & wireless services

Wireless network configuration
Computer network setup & repair
Broadband installation & troubleshooting
Home office computer network setup
Wireless printer configuration
Wi-Fi network configuration and setup
Office & commercial broadband & wireless services

Home office computer network setup
Secure wireless network solutions
Wireless WAN / VPN network solutions for businesses
Wireless network troubleshooting
Wireless networks for schools, colleges and universities



We pride ourselves on our open and honest pricing - our IT and computer services are charged on a fixed rate price or an hourly rate basis as shown below.
| | | |
| --- | --- | --- |
| Laptop Fault Diagnosis | £60.00 per hour | £80.00 per hour |
| Desktop PC Repair | £60.00 per hour | £80.00 per hour |
| Memory (RAM) upgrade | £60.00 fixed price | £80.00 fixed price |
| Operating system installation | £60.00 fixed price | £80.00 fixed price |
| PC Healthcheck | £60.00 fixed price | £80.00 fixed price |
| Data backup & transfer | £6 per GB of data * | N/A |
| PC Setup and Connection | £60.00 per hour | £80.00 per hour |
| PC Upgrades (e.g TV Card etc.) | £60.00 per hour | £80.00 per hour |
| Wireless (Wi-Fi) Networking | £60.00 per hour | £80.00 per hour |
| Broadband Configuration | £60.00 per hour | £80.00 per hour |
All prices exclude VAT
* min charge of £60.00
Hourly rate charges are billed in 15 minute intervals with a minimum charge of one hour
All prices exclude congestion & parking charges (unless a parking permit for the duration of the visit is provided)
All prices exclude costs for any hardware required for backup purposes (e.g. CD/DVD, external hard drive or or memory stick).
Laptop or desktop repair will be performed based on your acceptance of our quotation. If you choose not to go ahead with the repair the £60.00 first hour fee will apply.




It seems so easy to set up, until it goes wrong! I'm glad that you've had problems installing Orange Broadband before and it isn't just me!
Jackie French, West London

Thank-you for setting up my wireless internet. The guys you sent werevery professional and knowledgeable. It's much nicer to have no wores everywhere, even over at the lodge. Please pass along my thanks.
Cassandra Childs, South London

Very fast, professional service. My internet was not working this morning and one call to your team and someone came around and fixed it two hours later. High quality. Very impressed.
Jack Stafford, North London

We needed help with our wireless router. It kept dropping out intermittently and we never thought about upgrading it because it's what our ISP sent us. So we're very grateful to Multi-trade for all their help and advice.
Andrew Briggs, London



There are plenty of companies out there competing for your business - and you need to make sure you're armed with all the facts before you make a decision about which one to choose. Here are a few things to check before you decide - we're confident that if you're looking for great service you'll choose Multi-Trade!
Does the company or tradesperson you're considering offer free quotations?
Do they offer an open and honest pricing structure with no hidden costs?
Do they have a contactable office, not just a mobile in case of any queries?
Does anyone answer the phone in the day?
Are their tradespeople honest, reliable, polite and vetted?
If the answer to any of these questions is 'no' then give us a call - we can confidently answer 'yes' to all of these questions. Not sure? Check out our testimonials page to see what some of our previous customers think of our customer service!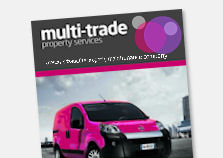 If you'd like us to send you a free copy of our brochure please visit our '
contact us
' page and select 'brochure request'.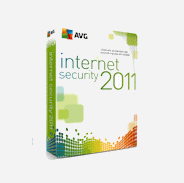 Download AVG Anti-virus software - it's free and it's better than McAfee!