We complete orders across London every day - have a look below to the huge range of jobs we do, and you'll see that we have the experience and tradesmen to cover your job - so don't trust just anyone to do your job - trust us! Our friendly team are standing by to take your call today!
Walls
has a broken wall that needs repairing in norbury. awaiting pictures.
Turfing
Has a lawn that needs replacing as it is not getting enough light on she thinks. also wants to replace fence in tulse hill. she is available saturdasy and before 11am on thursday morning.
Fencing
I would like to get a quote for replacement of 4 fencing panels and 4 posts. in Streathm SW16
Paving
Hi i live sw16 stretham and im looking to get a quote to extend my back garden patio.
Paving
We are looking at doing some work in our garden. The main work would be to pave a large area of the garden (side, replace decking with paved patio, pave the end of the garden around the shed and create an paved alley through the garden.
Could you please let us know whether you would be free to come and check the house to assess the work and give us a quote. We would be keen to do the work during the winter.
We are generally at work on week days so it would be ideal if we could arrange an appointment on a Saturday. Alternatively, both my wife and I would be in on Friday 9th February.
Our fence suffered from the strong wind over Christmas so we would be interested in getting in replaced as well as the work described below.
Streatham SW16
Artificial Grass
wants some artificial grass. garden needs redoing. completely re-do but keep the trees. maybe a deck or paving.
Paving
We are looking at doing some work in our garden. The main work would be to pave a large area of the garden (side, replace decking with paved patio, pave the end of the garden around the shed and create an paved alley through the garden.

Could you please let us know whether you would be free to come and check the house to assess the work and give us a quote. We would be keen to do the work during the winter.
Turfing
turfing required for house in streTHAM THIS WEEK. WAITING FOR TLEPHONE NUMBER
Full landscaping
I have a small overgrown back garden in Pretoria Road London SW16 Streatham
Clearing the overgrowth
Weeding the beds
Preparation and laying of a new lawn
Jet washing the deck and oiling
I also have a front wall that needs replacing.
Please could you email me back to arrange a time for a viewing so that you can prepare a quote.
Full landscaping
We are looking for help to get our garden, which is currently very overgrown, back into a manageable state - the grass needs to be cut; the trees, plants and bushes also need cutting back or removing; and the gutters need to be cleared in streatham sw16
We are also looking for some advice on how best to design/landscape the garden, including: replacing the decking, shed and fish pond, possibly installing a patio area and replacing the garden path.
We would be grateful if you could either provide an estimate for this work or arrange for a site visit if that is the best way to assess what services we need and the likely cost.
If you need further infromation please do let us know.
Decking
Live in Streatham Hill. Has rotten decking. Sw16 new wooden garden decking required
Garden Clearance
I am wondering if you can provide me with a quote to whip my garden
> into shape.
>
> It's a relatively small decked garden, however there are loads of
> hedges around the edges of the garden. Theses hedges are out of
> control and need to be cut along with tons of leaves being in the
> garden that need to be cleared.
>
> At a guess I would say my garden is around 14 foot by 14 foot, and I
> live in streatham just past the Tesco extra.
>
> Would you be able to provide me with a quote for this work, and also
> advise if this could be possible prior to Saturday 3rd June ?
Garden Clearance
Overgrown garden that needs clearing to sell. Jet washing, garden clearance, bushes and weeds.
Full landscaping
Needs a quote for his garden
Garden Clearance
I?d like to get a quote for doing a tidy up and prune of my rental property near Streatham common. Ideally need the work to commence quite soon.

It's front and back Gardens, prune all hedges back, general weeding and cut back overgrowth to beds.

Tenants have not Gardened properly for 2 years.

Also the Wisteria at front of property gone over roof. Please review pics and tell me what can be done.

Streatham SW16


sc4
Garden Clearance
Small job. HAd a new driveway and she needs a new lawn. Need floor raised and re-turfing. Edging to borders tidying up. Streatham SW16.
Walls
I am looking for a quotation for the replacement of my front garden boundary wall. I live in a terrace house in Streatham Hill. The brick wall is approximately 3/4m in length.
Full landscaping
Has a largish communal garden in Streatham SW16 that he has been given the contract for. It needs a garden clearance and some planters, some landscaping. Wants a meeting.
Garden landscaper, paving, patios, brick walls Streatham SW16 | BSHF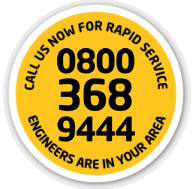 Bright Seasons Multi-trade provide landscape gardening services in Streatham SW16. We love Streatham SW16 and we love to build the walls, paving, patios, lawns, planetrs, wooden decks, garden lighting, hard and soft landscaping that makes Streatham SW16 so beautiful .
We work hard, fast and to a method to ensure that we create the best gardens in Streatham SW16. Here is how it works.
Preparation for the landscaping project

Once the terms and conditions have been signed and the deposit for materials has been paid, your job will be given a start date. Generally speaking we will need a set of keys to allow access to the property. We will also arrange for a skip and a permit for waste. (Where possible - in Streatham SW16 only the home owner can obtain a permit).
Starting the project

On the first day of work we start the process of removing the old garden and preparing the ground for the one. In London, many properties have no access to the rear garden without going through the house. We will have factored this into the quotation, as it will take longer - and need considerably more care to get the materials from the front of the property to the rear. Similarly, old soil, wood, plants, concrete and green waste may need to come from the garden to the front of the property into the skip.
Garden materials arrive

Once the area is clear, the majority of the materials for the new garden will arrive. Valuable materials must be stored in the garden, where it is secure. It is not always possible to leave materials at the front of the property.
Landscaping the new garden

The middle parts of the job can be a hive of activity. Wooden frames for decks being constructed, paving being laid, fences erected, top soil being positioned. However, we will endeavour to make the project as painless as possible by adhering to a few simple principles.
Consideration for your neighbours in Streatham SW16

Parking considerately - to keep your neighbours onside
Keeping noise to a minimum and refraining from bad language
Materials that have to be stored in the street are left safe and tidy
Tools are stored at the end of each day and dust sheets are lifted
Completing your landscape gardening project

We like to keep in continuous communication with our clients throughout the landscaping process. This ensures that we are meeting your requirements and there are no surprises for either of us at the end of the project. When the garden is complete we ensure that everything has been completed to your satisfaction. The job is signed off, the final payment is made and the keys handed back. Now it's time to start enjoying your new garden!
Our latest jobs map





We'd love to prove how great our service is, and you don't even have to pay for the call! Enter your number below and we'll call you back within fifteen minutes!*

*Monday to Friday 9.00am to 6.00pm



Our bespoke Customer Management System allows us to track every aspect of your job to ensure that we deliver first class service to you every time, and our customer Self Service portal allows you to manage every aspect of your account.
When you become a Hunter Francis customer you automatically get access to your own Self Serve account. It allows you to pay invoices, store documents - such as gas safety certificates and boiler logs and will even provide reminders when important dates are coming up with regard to your property maintenance.
And as far as we know you won't get that as part of the service anywhere else!
Visit your Self Serve portal today. Your access details are contained within your welcome e-mail but if you need a reminder give us a call free on 020 8798 9250.