We complete orders across London every day - have a look below to the huge range of jobs we do, and you'll see that we have the experience and tradesmen to cover your job - so don't trust just anyone to do your job - trust us! Our friendly team are standing by to take your call today!
Garden Clearance
We are looking to get some work done in our garden including:
- Bespoke trellising
- Raised flower beds to be built
- Ground floor flower beds to be dug out and made good ready for plants
We hoping for the work to be done this summer and live in Clapham.
Do you have availability for someone to come round and provide us with a quote next week?
Garden Clearance
We are looking to get some work done in our garden including:
- Bespoke trellising
- Raised flower beds to be built
- Ground floor flower beds to be dug out and made good ready for plants
We hoping for the work to be done this summer and live in Clapham.
Do you have availability for someone to come round and provide us with a quote next week?
Artificial Grass
Please call back - caller is based in clapham south and needs someone to come out in the next day or two to have a look at some artificial grass that has been laid and possibly re-lay it. SW12

Full landscaping
needs urgently. railway sleepers and garden clearance. in CLapham common northside (check address) needs a call today.
Full landscaping
We have a 13m x 5m garden in Clapham Old Town and are considering doing some landscaping works. Would you be able to come and view it on Saturday pm and provide us with a quote?
The brief would broadly encompass the following:
Value enhancement project
Garden to enjoy outdoor cooking & entertaining
Seating area for 2 in far corner
Retain flexibility to put in studio at end of garden
Removal of pine tree
Area for seasonal gardening
Lights

Clapham SW4

Paving
Hi Robert,
Thanks for the call just now. I have attached the plan for the back and front garden as well as a photo of each one.
For the back garden, we want to:
replace the decking either with hardwood or composite decking, probably set on a diagonal.
It?s a North facing garden, so grip is really important as it does get slippery.
Including two access hatches, one for a drain beneath the decking, and hopefully a second hatch to include a small sandpit for the client?s young daughter.
In the diagram, the decking has square edges, but we?d be interested in giving it curved edges if that is possible?
Thinking about some edging where the decking meets the bed on the right, as soil does drop onto it.
For the front garden, it?s a case of :
adding a few meters of paving to match the small bit of paving that?s already there (I believe this is natural limestone).
If not possible, just replacing with a similar natural stone. This is to give the garden a narrow path and area to store the bins.
If you can provide me with an estimate for the work that will be very helpful, and timing wise, anytime between now and Jan works well but happy to take your lead. The house is in Clapham sw4.
I work on quite a few gardens in the area and am always looking for people to help with hard landscaping, so would be great to chat more in the future.
Walls
>
> Hi,
>
> We would like a new front garden wall and railings built and wondered
> if
you'd be able to come and quote? We also have an old (but lovely) brick wall in our rear garden that needs some care and possibly to be rebuilt so if you could take a look at it at the same time that would be great. Clapham SW4
Full landscaping
Hi there I hope this email find you well,
We have a current requirement for soft landscaping at our project in Clapham Manor Children's Centre, would you be able to look at the attached drawings and schedule and provide us with a quote?
If you have any questions please do not hesitate to contact me
Thank you for your time landscape2.pdfLandscaping plan.pdf
Full landscaping
I have a 100 sq metre garden mostly decked in clapham sw4, with shrubs and a grape vine and a front hedge to a terraced house.
I need someone to maintain it and or renovate it.
It took the last guy a day or so a month to do on a regular basis
Walls
waiting for telephone number. she wants a wall built in CLapham SW4
Full landscaping
Hi guys,
We're looking for a local contractor to renovate our balcony (we're based on Clapham Common).
The balcony itself is 8.5m x 1m, and as you can see from the picture is in a bit of a sorry state. We're looking for a company to deck the balcony (with suitable drainage underneath the boards), and clean up the brickwork and metalwork.
You can see on the left hand side the entire wall is also lead flashing, so we'd also be looking to coat with oil/treat, paint or cover with a wooden wall somehow.
Would this be something you'd be interested in quoting on?
Kind regards
Full landscaping
We're interested in discussing a garden project we're planning for our
Clapham North House. Would we be able to set up a call or meeting to go
through the project with you?


Clapham SW4
Fencing
7 panels put up in a garden to seperate the garden. small gate needs putting in and they have siet access to the garden. wooden fence posts please and a trellis fence (it is not bordering of a neighbour) . maybe an estimate for a concrete post and gravel boards too. Fencing in Clapham SW4. just an email estimate required.
Garden landscaper, paving, patios, brick walls Clapham SW4 | BSHF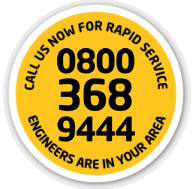 Bright Seasons Multi-trade provide landscape gardening services in Clapham SW4. We love Clapham SW4 and we love to build the walls, paving, patios, lawns, planetrs, wooden decks, garden lighting, hard and soft landscaping that makes Clapham SW4 so beautiful .
We work hard, fast and to a method to ensure that we create the best gardens in Clapham SW4. Here is how it works.
Preparation for the landscaping project

Once the terms and conditions have been signed and the deposit for materials has been paid, your job will be given a start date. Generally speaking we will need a set of keys to allow access to the property. We will also arrange for a skip and a permit for waste. (Where possible - in Clapham SW4 only the home owner can obtain a permit).
Starting the project

On the first day of work we start the process of removing the old garden and preparing the ground for the one. In London, many properties have no access to the rear garden without going through the house. We will have factored this into the quotation, as it will take longer - and need considerably more care to get the materials from the front of the property to the rear. Similarly, old soil, wood, plants, concrete and green waste may need to come from the garden to the front of the property into the skip.
Garden materials arrive

Once the area is clear, the majority of the materials for the new garden will arrive. Valuable materials must be stored in the garden, where it is secure. It is not always possible to leave materials at the front of the property.
Landscaping the new garden

The middle parts of the job can be a hive of activity. Wooden frames for decks being constructed, paving being laid, fences erected, top soil being positioned. However, we will endeavour to make the project as painless as possible by adhering to a few simple principles.
Consideration for your neighbours in Clapham SW4

Parking considerately - to keep your neighbours onside
Keeping noise to a minimum and refraining from bad language
Materials that have to be stored in the street are left safe and tidy
Tools are stored at the end of each day and dust sheets are lifted
Completing your landscape gardening project

We like to keep in continuous communication with our clients throughout the landscaping process. This ensures that we are meeting your requirements and there are no surprises for either of us at the end of the project. When the garden is complete we ensure that everything has been completed to your satisfaction. The job is signed off, the final payment is made and the keys handed back. Now it's time to start enjoying your new garden!
Our latest jobs map





We'd love to prove how great our service is, and you don't even have to pay for the call! Enter your number below and we'll call you back within fifteen minutes!*

*Monday to Friday 9.00am to 6.00pm



Our bespoke Customer Management System allows us to track every aspect of your job to ensure that we deliver first class service to you every time, and our customer Self Service portal allows you to manage every aspect of your account.
When you become a Hunter Francis customer you automatically get access to your own Self Serve account. It allows you to pay invoices, store documents - such as gas safety certificates and boiler logs and will even provide reminders when important dates are coming up with regard to your property maintenance.
And as far as we know you won't get that as part of the service anywhere else!
Visit your Self Serve portal today. Your access details are contained within your welcome e-mail but if you need a reminder give us a call free on 020 8798 9250.