We complete orders across London every day - have a look below to the huge range of jobs we do, and you'll see that we have the experience and tradesmen to cover your job - so don't trust just anyone to do your job - trust us! Our friendly team are standing by to take your call today!
Fencing
Hi, I have a terrace garden in SE5. We need new fences, and the far end of the garden has some dry rubble, which has then been grown over by creeper. All that needs to be removed. Would you be able to do this job? Perhaps someone could come and have a look? I can arrange to be at home, but I am working from home this Friday (18th) and next Wednesday (23rd) if that helps.
Full landscaping
We are looking for some help on our garden design and a quote to do the works. Would you be available for a consultation this week? We are located in Camberwell, SE5.
Full landscaping
A new build home they are the builder. They want full landscaping, paving, decking, turfing, fences, walls both front and rear. He can meet anytime this week and he is keen to get stated in Camberwell SE5.
Turfing
I would like a grass lawn in my garden in Peckham SE5 and hence would like you to pop over and provide a quote.
Garden Clearance
check full address
We are seeking a lawn mowing/edging service on an annual contract payable monthly in arrears. I attach photos of our front and rear lawns.
Paving
We have a small patio that's currently pretty uninspiring. We're looking for quotes to have the concrete lowered, repaved, some bench storage built, and we're open to other ideas to have the space improved. Would you be interested in quoting? It's roughly 220cm x 650cm (with a small dog leg too). Paving in peckham.
Turfing
<Check the door number)
I would like a quote for levelling and laying turf in our garden in London SE5.
It is just the area covered in ground cover in the attached photo: 5.6m wide and 10.5m long approximately.
Thank you,
Decking
I need to replace my deck and fences in my garden. The deck includes lighting which needs replacing.
I lIve at Eastlake Road in Camberwell. Please can someone call me to arrange a time for someone to come round and give me a quote?
Garden Clearance
Please call regarding new enquiry - garden clearance and removal and fencing - quote. he is in camberwell se5, london
Walls
just go and have a look at this front wall. It needs either a replacement or a repair. See what you think and get back to her. it is in Camberwell. She seems to think that we are part of a larger company with lots of contractors and I didn't contradict her so if she asks tell her there are lots of us. Maybe she has a lot of clients.
Walls
just go and have a look at this front wall. It needs either a replacement or a repair. See what you think and get back to her. it is in Camberwell. She seems to think that we are part of a larger company with lots of contractors and I didn't contradict her so if she asks tell her there are lots of us. Maybe she has a lot of clients.
Full landscaping
We live in a Victorian semi-detached house in Camberwell, near Myatt?s Field Park. 9 years ago we refurbished the entire house so it has a nice modern interior, open-plan, etc. While we?ve done a few minor things to the garden, the time has come to give it a major overhaul and make it more useful to us as a family. (We have two boys aged 8 & 10) The garden is an unusual large L shape (a strip of land was bought 40 years ago by previous owners), as shown in the diagram below, which therefore bends around various other people?s gardens. Our house is off the bottom corner of this drawing (the almost full-width 6m ?glass extension? is the end of our house)
The portion of the garden visible from the house is approx 6m x 23m and then the right hand of the L is an additional 18m x [4m-6m]. The overall length of the eastern boundary is close to 24m.
We?re happy to pretty much start from scratch, with the exception of the nice 3m x 6m limestone patio next to our glass extension. The large plum tree shown needs to stay (conservation area, etc). Similarly the smaller fruit trees (which are mostly fan-trained along the walls) would be nice to keep (could be moved, of course). The 24m back fence is falling apart and needs to be replaced in its entirety (with wall/fence/whatever), ideally with something quite solid. The kids have outgrown the climbing frame so that will be dismantled, and the shed, pond, compost heaps, bbq etc are all old, crumbling = happy to (re)move. Indeed the large stone seating/bench area in front of the plum tree can also be removed. What are we looking for? - A modern, neat but not minimal look (we like plants, butterflies, fruit trees, veg, etc) - Medium to low maintenance - A number of different zones throughout the garden - Completely new wall/fence on the eastern boundary (and probably also for the last 6m of the northern boundary, which is a wooden fence in mediocre condition). - One major seating area where we can host BBQs, etc. - Sun & rain-shower covering for that area (sliding pergola/cover on wires?). - Nearby that seating area, a modest ?kitchen area? - built-in BBQ, perhaps a couple of stone surfaces alongside. Maybe a tap nearby, and 1-2 electrical sockets hidden away. - A little bit of seating in other zones - A significant lawn for kids football - Improved seating and/or more use for the existing patio area next to the house - Convenient storage (e.g. cushions stored inside built-in seating benches) - Outbuilding (likely at very end of garden) for tools, lawnmower, etc with plenty of large built-in shelving, a few sq-m of empty space for storage of occasional small furniture. Also perhaps external shelving for plant-pots and other such things. - An external freezer (in the outbuilding? Or can we find a way to have it closer to the house?) - Hidden compost heap, - Easily accessible storage for boots near the house (replacing the current small concrete bench), also with easily accessible hatch to place Lambeth food-waste bin. - Garden lighting - Some areas to grow veg, lettuce, tomatoes, etc (with irrigation), perhaps some beds and some wall-hanging pots (for strawberries and things) - A fire pit (where we can also burn the various branches and cuttings that our garden and neighbouring trees tend to generate) Nice-to-haves or suggested ideas: - An in-ground trampoline (with artificial grass cover to hide?) - A (preferably in-ground) hot-tub (in the NE corner probably best), with sliding deck cover. - One or more metal archways which we can grow jasmine/roses up. - Re-use of the large cubic cobblestones that currently surround the vegetable patch? - Re-use of the various large irregular stones that make up the current stone bench/ seating area? - Re-use of existing large round redwood table (perhaps remove legs and allow it to be stored away and then placed on top of the fire-pit as a table when needed?) - A few smaller mobile tables that can be placed wherever appropriate (or perhaps that can be joined up to make one larger table for eating)
- 1-2 suitably placed taps. - A pond (we quite like the frogs, etc), perhaps with a water feature of some kind - Flat space where a foldable ping-pong table can be played (and somewhere convenient to hide the table away when not in use) - At the far end of the lawn, an easily erectable football-goal for the kids Other factors: - The sunniest portion of the garden, particularly in the afternoon, is the area surrounding the current shed - so probably the best location for the primary seating - A number of foxes use our garden as a thoroughfare. We believe that can be prevented by replacing the back fence with a sufficiently high new wall/fence. So would like that to be as high as is permittable. - Access to the garden for the actual build is a bit tricky (i.e. through our house is the only easy option), but we can most likely arrange to get access through our neighbours if, for example, a small digger needed to be brought in. - There is an existing water tap and pair of outdoor electrical sockets at the end of the lawn closest to the house. - Whatever patios/decks/etc we have should be easy to sweep & clean (lots of leaves, seeds falling down from trees, etc)
115 Knatchbull Garden brief.pdf
Garden landscaper, paving, patios, brick walls Camberwell SE5 | BSHF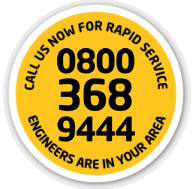 Bright Seasons Multi-trade provide landscape gardening services in Camberwell SE5. We love Camberwell SE5 and we love to build the walls, paving, patios, lawns, planetrs, wooden decks, garden lighting, hard and soft landscaping that makes Camberwell SE5 so beautiful .
We work hard, fast and to a method to ensure that we create the best gardens in Camberwell SE5. Here is how it works.
Preparation for the landscaping project

Once the terms and conditions have been signed and the deposit for materials has been paid, your job will be given a start date. Generally speaking we will need a set of keys to allow access to the property. We will also arrange for a skip and a permit for waste. (Where possible - in Camberwell SE5 only the home owner can obtain a permit).
Starting the project

On the first day of work we start the process of removing the old garden and preparing the ground for the one. In London, many properties have no access to the rear garden without going through the house. We will have factored this into the quotation, as it will take longer - and need considerably more care to get the materials from the front of the property to the rear. Similarly, old soil, wood, plants, concrete and green waste may need to come from the garden to the front of the property into the skip.
Garden materials arrive

Once the area is clear, the majority of the materials for the new garden will arrive. Valuable materials must be stored in the garden, where it is secure. It is not always possible to leave materials at the front of the property.
Landscaping the new garden

The middle parts of the job can be a hive of activity. Wooden frames for decks being constructed, paving being laid, fences erected, top soil being positioned. However, we will endeavour to make the project as painless as possible by adhering to a few simple principles.
Consideration for your neighbours in Camberwell SE5

Parking considerately - to keep your neighbours onside
Keeping noise to a minimum and refraining from bad language
Materials that have to be stored in the street are left safe and tidy
Tools are stored at the end of each day and dust sheets are lifted
Completing your landscape gardening project

We like to keep in continuous communication with our clients throughout the landscaping process. This ensures that we are meeting your requirements and there are no surprises for either of us at the end of the project. When the garden is complete we ensure that everything has been completed to your satisfaction. The job is signed off, the final payment is made and the keys handed back. Now it's time to start enjoying your new garden!
Our latest jobs map





We'd love to prove how great our service is, and you don't even have to pay for the call! Enter your number below and we'll call you back within fifteen minutes!*

*Monday to Friday 9.00am to 6.00pm



Our bespoke Customer Management System allows us to track every aspect of your job to ensure that we deliver first class service to you every time, and our customer Self Service portal allows you to manage every aspect of your account.
When you become a Hunter Francis customer you automatically get access to your own Self Serve account. It allows you to pay invoices, store documents - such as gas safety certificates and boiler logs and will even provide reminders when important dates are coming up with regard to your property maintenance.
And as far as we know you won't get that as part of the service anywhere else!
Visit your Self Serve portal today. Your access details are contained within your welcome e-mail but if you need a reminder give us a call free on 020 8798 9250.